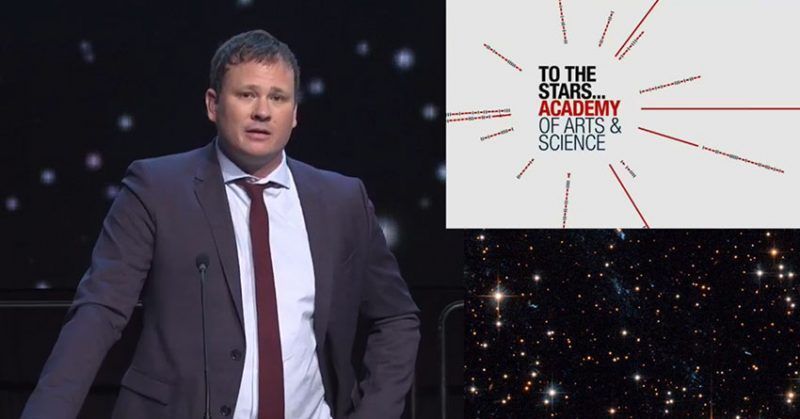 Team of Alien Hunters Led by Blink-182 Co-Founder Claims to Have Found UFO Material That's 'Unknown to Scientists'
Listen to "E121 10-10-19 Team of Alien Hunters Led by Blink-182 Co-founder Claims to Have Found UFO Material That's 'Unknown to Scientists'" on Spreaker.
Article by Harry Pettit                     September 30, 2019                        (foxnews.com)
• Tom DeLonge's "To The Stars Academy of Arts & Sciences" team has been dropping hints that they have acquired "exotic material" from what could be an alien spacecraft.

• The TTSA team most famously helped released classified footage of UFOs recorded by American pilots that were confirmed as real by the US Navy earlier this month. When a New York Times reporter recently asked whether the team had obtained "exotic material samples from UFOs," the spokesperson responded: "Certainly." It's not entirely clear what "material" they were talking about, nor have they provided proof to back up this claim.

• Luis Elizondo, director of global security and special programs for "To The Stars", told the Times, "What we have been doing is trying to find the most qualified individuals at the most respectable institutions to conduct scientific analysis." "That scientific analysis includes physical analysis, it includes molecular and chemical analysis and ultimately it includes nuclear analysis."

• In July, the "To The Stars" Twitter account wrote that researchers had acquired "potentially exotic materials featuring properties not from any known existing military or commercial application."

• Elizondo said, "The last thing we want to do is jump to any conclusions, prematurely. Ultimately, the data is going to decide what something is or what something isn't."

• According to its website, the 'To The Stars Academy' is a "collaboration between academia, industry and pop culture to advance society's understanding of scientific phenomena and its technological implications."
A band of alien hunters led by an ex-punk rocker claim they've found evidence of UFOs.
The U.S. organization, bankrolled by former Blink-182 singer Tom DeLonge, says it's acquired "exotic material" from what could be an alien spacecraft.
DeLonge, from California, co-founded the group To the Stars Academy of Arts & Sciences in 2017 with the goal of researching extraterrestrials.
The team most famously turfed up classified footage of UFOs recorded by American pilots that were confirmed as real by the US Navy earlier this month.
Speaking to the New York Times, a spokesperson for the group gave a tantalizing tease of its next big scoop.
A reporter asked whether the team had obtained "exotic material samples from UFOs."
The spokesperson responded: "Certainly."
No further details were given, so it's not entirely clear what "material" they were talking about.
FAIR USE NOTICE: This page contains copyrighted material the use of which has not been specifically authorized by the copyright owner. ExoNews.org distributes this material for the purpose of news reporting, educational research, comment and criticism, constituting Fair Use under 17 U.S.C § 107. Please contact the Editor at ExoNews with any copyright issue.
Luis Elizondo, New York Times, podcast, To The Stars Academy of Arts & Sciences, Tom Delonge
---
ExoNews Editor
Duke Brickhouse is a former trial lawyer and entertainment attorney who has refocused his life's work to exposing the truth of our subjugated planet and to help raise humanity's collective consciousness at this crucial moment in our planet's history, in order to break out of the dark and negative false reality that is preventing the natural development of our species, to put our planet on a path of love, light and harmony in preparation for our species' ascension to a fourth density, and to ultimately take our rightful place in the galactic community.
---