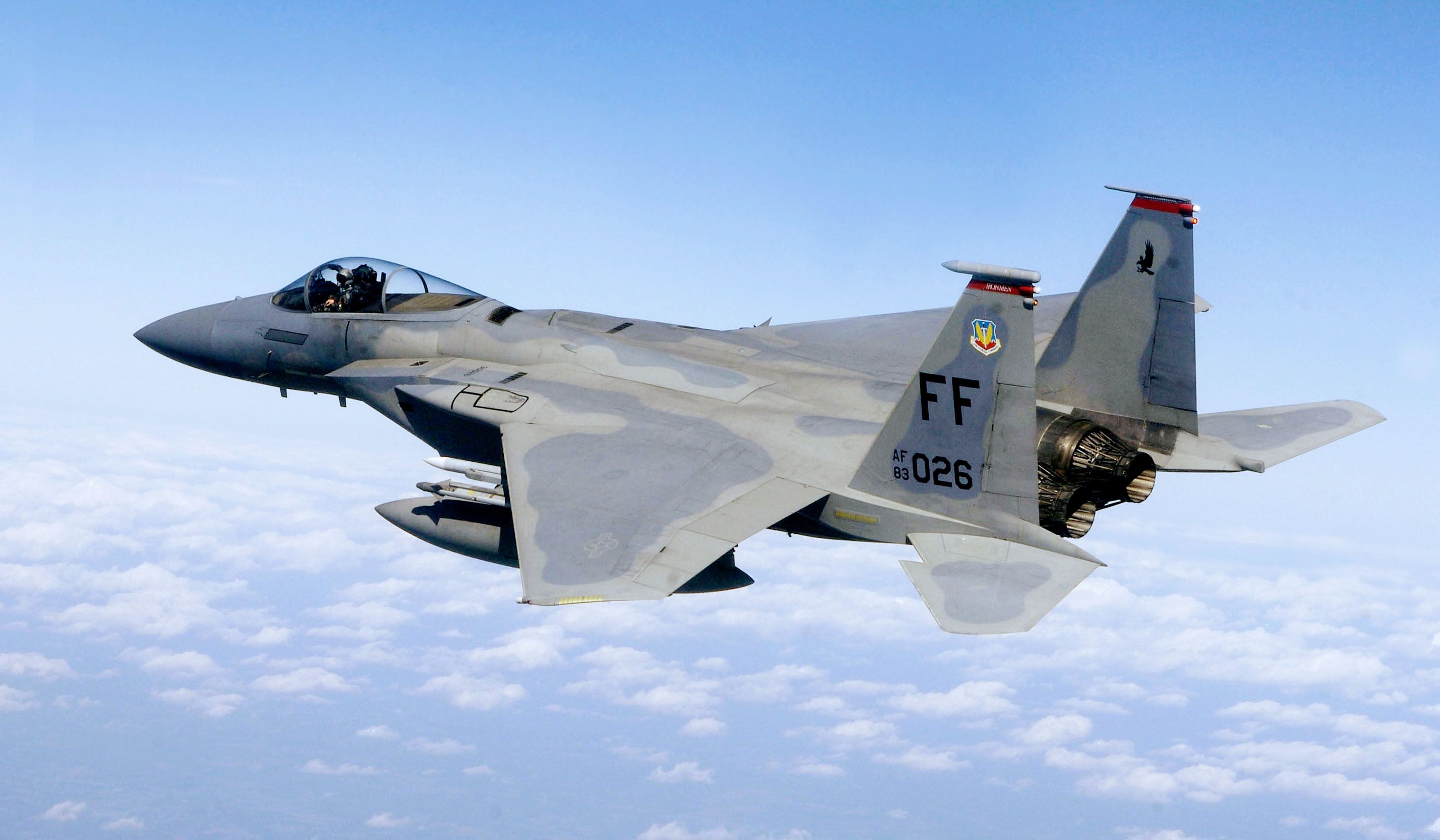 FAA Tapes From That Oregon UFO Incident That Sent F-15s Scrambling
by Tyler Rogoway            February 15, 2018           (thedrive.com)
• This article gives a play-by-play of a UFO event that occurred on October 25th, 2017 over Northern California and Oregon, according to the radar images and lengthy voice recordings of FAA officials, Air Force radar operators, and airline pilots as they track a white aircraft at 37,000 ft.- bigger and faster than a Boeing 737. These recordings provide compelling insight how such an event is actually handled in real-time by Air Force and FAA officials. What it does not provide are explanations. Air control officials are completely puzzled as to what this UFO might have been.
• It began at 4:30pm PST when Oakland Center (California) Sector 31 first detected the target on radar traveling at very high speed due north up the eastern border of California in the vicinity of Mt Shasta. When it reaches the Oregon border, the "intruder" drops off radar. Over the next half hour air traffic control tracks the UFO through visual sightings reported by airline crews. Air Force F-15 fighter jets are scrambled out of Portland International Airport in northern Oregon.
• Commercial aircraft Alaska Airlines 525 cannot get a visual. United 612 can see it but cannot make it out. The Southwest 4712 crew has the best view of the large white UFO. It follows the Southwest flight at a visible distance all the way from Mt Shasta to the Portland International Airport. The Southwest pilot remarks that in 30 years of flying, he has never seen anything like it.
• At this point, the commercial aircraft lose sight of the UFO, the F-15's apparently are not able to intercept, and radar is never able to reacquire the UFO. Seattle Center's Manager In Charge of Operations is heard talking with Seattle Center and the three commercial airline pilots trying to figure out what just happened. An official with the FAA's Quality Assurance Group, the division that specifically deals with unique aerial phenomenon, could only say, "Wow. That's weird."
Last November, The War Zone posted an exclusive story detailing a bizarre incident involving an unidentified aircraft that transited the skies of the Pacific Northwest in the early evening of October 25th, 2017. What started as a radar target moving at very high speed over Northern California turned into a series of eyewitness accounts made by nearby airline pilots traveling northward over Oregon. Even F-15 fighters were launched to intercept the mysterious intruder that quickly became invisible to radar.
Now, through the Freedom of Information Act, we present what could be one of the most insightful instances of official documentation surrounding such an encounter that had already been confirmed to have occurred by both the FAA and the USAF. These materials include fascinating audio recordings of radio transmissions and phone calls made as the incident was unfolding, as well as pilot interviews, and conversations between FAA officials made in the aftermath of the highly peculiar incident.
Fast forward three months later, and now we have so much more evidence that adds incredible depth and color to our original report and the limited radio recordings we originally had to go off of. Via our Freedom of Information Act Request we received hours of audio, all with unique elements that add to this story. What we have done is packaged that audio, as well as the radar data provided, into four separate videos. We will highlight some of the big takeaways from each video in our piece, but we cannot stress enough how interesting and eye opening this audio is to listen to in full, so we highly recommend you do so by watching each video in its entirety.
The first video includes audio from the initial spotting of the object as it ripped its way across Northern California at high speed, before it took a turn north and merged with nearby air traffic and disappeared from radar. Once again, beyond becoming invisible to radar, this aircraft had no transponder broadcasting nor did it ever communicate verbally with air traffic controllers. The audio in the video goes on to be sync'd in real-time with radar data obtained via our FOIA request.
Oakland Center Sector 31 first detected the target around 4:30pm PST. Below is a chart showing where Oakland Center's high altitude sectors are situated around Northern California. Sector 31 spans roughly from Sacramento up towards Redding, before its northern edge, which is near the border with Oregon, terminates and Seattle Center's airspace begins. To the east, the airspace sits along the California-Nevada border. This makes sense as the craft was eventually tracked by airline pilots as it made its way up over Crater Lake and towards the Willamette Valley.
In the audio the Oakland Center controller notes that it is near his boundary, so it seems the aircraft's first appearance officially occurred near the border of Oakland Center Sector 31 and Seattle Center Sector 13 or 14. The target was moving "very fast at 37,000" feet when it was first detected.
The "intruder" quickly dropped off radar and that's when the visual sightings made by airline crews began. They continued for roughly half an hour and over hundreds of miles. The exchanges between nearby pilots and air traffic control regarding the unidentified aircraft were constant in the audio, with the same description coming back time and again—that of a white aircraft cruising at around 37,000 feet that is too far away to tell the type or if it has markings of any kind on it.
At roughly 27:30 into the video we get our first indication that the F-15s out of PDX are about to scramble, with the air traffic controller noting this while talking to another FAA controller, during which the controller also reiterates that there has still been no radar contact with the aircraft. The controller also repeatedly asks aircrews nearby to check their Traffic Collision Avoidance Systems for the aircraft, which all come back negative.
The F-15s first appear on radar as they climb out of Portland to the south at time index 33:33 as "Rock" flight—a common call-sign used for the alert F-15s stationed at PDX. Alaska 439 asks for an update on the unidentified aircraft and the controller notes they still have nothing on him, saying colloquially that it must be in a kind of "stealth mode or something." It's also interesting that the F-15s first went south when it seems as if the object would have been north of PDX by the time they finally launched.
This second video is just the radar data in its raw form. It starts before the sync'd recording begins above so we thought we would post it in full so our readers can take a closer look if they want.
Next we move into some very interesting recordings of FAA phone calls that occurred as all of this was taking place. We edited out dead space in the audio between phone calls and bleeped the names of those who named themselves. Aside from that, the audio is unedited by us, although we cannot be certain if parts were redacted by the FAA or not. There were a few strange areas where conversations went mute and it's not clear if this was edited or just an anomaly. The primary person talking in most of these calls is the Operations Manager In Charge for Seattle Center at the time that the incident took place.
The first call is to Oakland Center, and it occurs early on after the initial radar detection and as pilots began spotting the craft visually. He also mentions that "air defense" is looking for the target now too (on radar), so it shows how early the military was involved in the encounter.
You will notice that the term "DEN" is referred to repeatedly in these recordings. That is the Domestic Events Network, a sort of hotline system that is used to bridge the FAA with federal authorities, namely the military. You will also hear the term "WADS" and the nickname/call-sign "Bigfoot." This refers to the Western Air Defense sector of NORAD that monitors the airspace over a huge swath of territory in the United States and Canada. Based out of McChord AFB in Washington, WADS scrambles the fighters when needed and works to direct them to their targets of interest during domestic air sovereignty missions, among other responsibilities.
When the Manager In Charge is asked if he was asking for military assistance by another FAA controller, the tape goes blank. The same inquiry is heard moments later, and it goes silent again before another call begins. Although it really doesn't have much impact on the greater mystery, who asked for the F-15s to scramble and when, comes up in the next video in an exchange between the same manager and an FAA official.
In the final set of calls in the video we hear controllers talking about how the Air Force wants to set up an air patrol over Battle Ground, Washington, which is a dozen miles directly north of PDX. We know the F-15s headed south initially, so it isn't clear if this call came after they initially headed in that direction or before they were even airborne and the plan changed later on for some reason. Once again "Rock" refers to the call-sign of the alert fighters.
Finally, we get to our last and most interesting of our evidence videos. It contains the calls made after the incident occurred. Seattle Center's Manager In Charge of Operations tries to figure out what happened exactly. In doing so he talks once again with Seattle Center and the trio of airline pilots that spotted the craft visually and has some very interesting conversations with the FAA's Air Traffic Organization Security office and the agency's Safety and Quality Assurance Group.
READ ENTIRE ARTICLE, HEAR FLIGHT CONTROL AUDIO/ FAA PHONE CALLS, AND SEE RADAR VIDEO
FAIR USE NOTICE: This page contains copyrighted material the use of which has not been specifically authorized by the copyright owner. ExoNews.org distributes this material for the purpose of news reporting, educational research, comment and criticism, constituting Fair Use under 17 U.S.C § 107. Please contact the Editor at ExoNews with any copyright issue.
Air Force F-15 fighter jets, Federal Aviation Administration, Mt Shasta
---
ExoNews Editor
Duke Brickhouse is a former trial lawyer and entertainment attorney who has refocused his life's work to exposing the truth of our subjugated planet and to help raise humanity's collective consciousness at this crucial moment in our planet's history, in order to break out of the dark and negative false reality that is preventing the natural development of our species, to put our planet on a path of love, light and harmony in preparation for our species' ascension to a fourth density, and to ultimately take our rightful place in the galactic community.
---