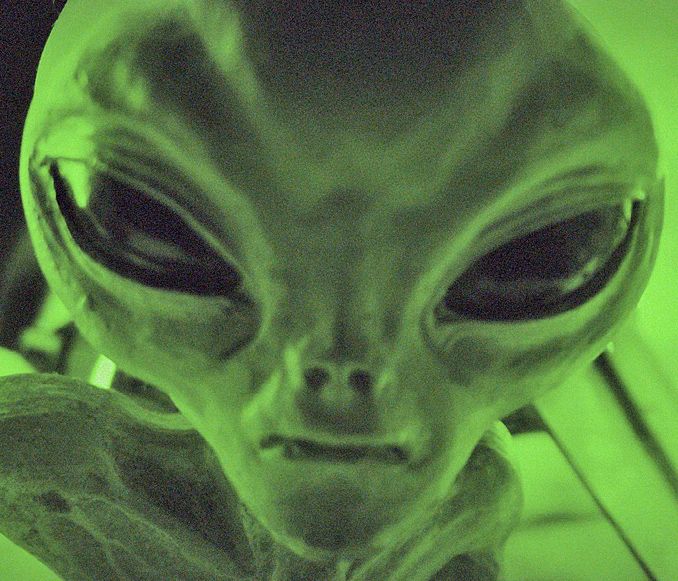 Scientist Proposes Wild Explanation for Why We Haven't Discovered Aliens Yet
by Mike Wehner         October 24, 2017        (bgr.com)
Mainstream science and media continue to ponder that with so much evidence of a vast galaxy that could harbor intelligent life, "why haven't we detected, spotted, or at least heard the faint whispers of another intelligent civilization outside of Earth?
At a recent meeting of the American Astronomy Society Division for Planetary Sciences Division, planetary scientist Alan Stern proposed the hypothesis that perhaps intelligent civilizations could have developed below the earth's surface, and our two civilizations simply haven't crossed paths yet.
Stern specifically suggests that beings and entire civilizations might live near thermal vents deep underneath the ocean.
[Editors Note] Has it ever occurred to these scientists that the reason we don't know about other intelligent beings is because a higher strata of human scientists are actively hiding the fact that we are and have been visited by multitudes of intelligent non-human beings? It is nevertheless a positive sign that the ordinary scientific community is beginning to crawl out of their shell to consider the existence of other intelligent lifeforms living within the massive honeycombed caverns under the earth's surface. In fact, there are reportedly seven existing inner-earth civilizations that pre-date our own surface civilization. And one of these has plans to reveal themselves in the near future.
We know our galaxy is huge, and that there's an untold number of other galaxies out there in the unimaginably large universe. We also know that there's bound to be plenty of planets in those galaxies, and at least a portion of them are bound to be habitable by some form of life. So, why haven't we detected, spotted, or at least heard the faint whispers of another intelligent civilization outside of Earth? A planetary scientist from Colorado's Southwest Research Institute believes he might have the answer, and it's literally chilling.
Speaking at a meeting of the American Astronomy Society Division for Planetary Sciences Division, Alan Stern proposed an incredible answer to the question which has long puzzled astronomers and first contact hopefuls: aliens aren't living outside.
It sounds like total bunk to us since humans are spread across just about every nook and cranny of planet Earth, but there's a very real possibility that life could form, evolve, and even gain advanced intelligence without ever seeing the surface of their own planet. This would be most likely on frigid ocean worlds where underwater thermal vents would provide the heat energy to sustain life, and with the sheer number of frigid ocean worlds we already know exist, there's no shortage of opportunities for this to happen.
If an intelligent alien civilization evolved in the depths of an icy ocean world, it would be incredibly difficult for humanity to detect it, and even harder for them to contact us. In fact, even venturing to the surface of their own planet would be an incredibly difficult task, and as Stern notes, doing so would essentially be the equivalent of mankind venturing into space — a mysterious, frigid, and dangerous place.
It's obviously very difficult for us to imagine an entire civilization of intelligent creatures living deep within the ocean, but our understanding of the requirements for life mean that it's entirely possible. The only question is whether or not it exists somewhere out there in the vast number of unexplored worlds.
FAIR USE NOTICE: This page contains copyrighted material the use of which has not been specifically authorized by the copyright owner. ExoNews.org distributes this material for the purpose of news reporting, educational research, comment and criticism, constituting Fair Use under 17 U.S.C § 107. Please contact the Editor at ExoNews with any copyright issue.
extraterrestrial life, Inner Earth Civilizations, mainstream science
---
ExoNews Editor
Duke Brickhouse is a former trial lawyer and entertainment attorney who has refocused his life's work to exposing the truth of our subjugated planet and to help raise humanity's collective consciousness at this crucial moment in our planet's history, in order to break out of the dark and negative false reality that is preventing the natural development of our species, to put our planet on a path of love, light and harmony in preparation for our species' ascension to a fourth density, and to ultimately take our rightful place in the galactic community.
---