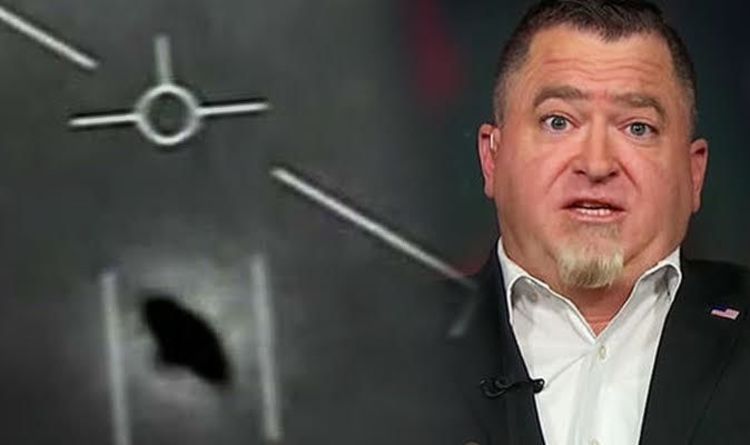 Pentagon Has 'A Lot More' Classified UFO Videos, Ex Head of Secret Government Program Says
Article by Aristos Georgiou                            July 10, 2020                                (newsweek.com)
• "Am I surprised that the government acknowledged the validity and the veracity of those videos? Not at all," says Luis Elizondo (pictured above), director of government programs at 'To The Stars Academy', told Newsweek. "It was a matter of time. They didn't have a choice because ultimately, the paper trail goes back to the authenticity of these videos. And anybody who does a little bit of research will recognize that they are real." "It is truly a historical moment."
• Last year, both the Navy and the Pentagon publicly confirmed that the three UFO videos captured by Navy pilots in 2004 and 2015 are real. "I knew they were genuine," says Elizondo. "[A]nd there's also a lot more (UFO video) the Pentagon currently has, unfortunately (they) remain highly classified." And he should know. Elizondo once ran the Pentagon's secret government UFO research project known as the Advanced Aerospace Threat Identification Program (AATIP), which helped facilitate the release of three UFO videos.
• While the veracity of the videos have been confirmed, this does mean that they show alien spacecraft. Officials simply cannot explain the phenomena in the video clips. Some experts suggest that the objects could be atmospheric effects or technical glitches in the fighter jet imaging systems. Elizondo welcomes this kind of skepticism, but says, "I would just encourage those who jump to conclusions prematurely to take in all the data that's available, because it's not just eyewitness testimony. It is electro-optical data from some of the most sophisticated intelligence sensors that we have on the planet. It's also radar data all looking at the same object and coming to the same conclusion that the eyewitnesses are coming to."
• "Let's not forget that in today's age of social media, anytime a (UFO) video comes out, within 24 hours someone has been able to disprove it," notes Elizondo. "In this case, that's never happened. They truly are anomalous."
The Pentagon has "a lot more" highly classified videos of so-called unidentified aerial phenomena (UAP,) the ex-head of a secretive government program has said.
Luis Elizondo—who once led the U.S. government's Advanced Aerospace Threat Identification Program (AATIP), which was set up to investigate UAPs—helped facilitate the release of three videos showing unidentified aerial phenomena captured by Navy pilots in 2004 and 2015.
In April this year, the Department of Defense published the declassified videos online, which had already been circulating in the public domain following unauthorized releases in 2017 and 2018 by The New York Times and a company co-founded by Blink-182 singer Tom DeLonge called To the Stars Academy of Arts & Sciences (TTSA) that researches unidentified aerial phenomena.
Last year, Navy and Pentagon spokespeople confirmed that the videos—which show strange objects appearing to accelerate incredibly fast, travel at spectacular speeds and perform other unusual maneuvers—are real.
"Am I surprised that the government acknowledged the validity and the veracity of those videos? Not at all," Elizondo, currently director of government programs at TTSA, told Newsweek. "It was a matter of time, they didn't have a choice because ultimately, the paper trail goes back to the authenticity of these videos. And anybody who does a little bit of research will recognize that they are real."
FAIR USE NOTICE: This page contains copyrighted material the use of which has not been specifically authorized by the copyright owner. ExoNews.org distributes this material for the purpose of news reporting, educational research, comment and criticism, constituting Fair Use under 17 U.S.C § 107. Please contact the Editor at ExoNews with any copyright issue.
Advanced Aerospace Threat Identification Program, Luis Elizondo, Pentagon, To the Stars Academy, US Navy
---
ExoNews Editor
Duke Brickhouse is a former trial lawyer and entertainment attorney who has refocused his life's work to exposing the truth of our subjugated planet and to help raise humanity's collective consciousness at this crucial moment in our planet's history, in order to break out of the dark and negative false reality that is preventing the natural development of our species, to put our planet on a path of love, light and harmony in preparation for our species' ascension to a fourth density, and to ultimately take our rightful place in the galactic community.
---