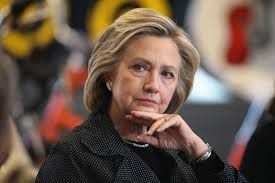 Hillary Clinton vows to investigate UFOs, Area 51 and alien visitors – Washington Times
ZlandCommunications NewsNetwork
Press Release
For Immediate Distribution
"I think we may already have been visited." Hillary Clinton
UPDATE:
Dear Readers: Since this news release ZNN has learned that Hillary Clinton may be facing FBI indictments on suspected use of her personal email server for storage of classified files.
In a Jan 25/16 article by DRUDGE – it states:

"The FBI is ready to indict Hillary Clinton and if its recommendation isn't followed by the U.S. attorney general, the agency's investigators plan to blow the whistle and go public with their findings, former U.S. House Majority leader Tom DeLay tells Newsmax TV."

The tactic of ET talk on the part of Hillary is either a ploy on her part along with Bill Clinton and campaign manager John Podesta – possibly an effort to dismantle FBI charges with an even bigger issue or… it's her Waterloo.   
Because of the cowardice and incompetence of NBC News during the Democratic Debate on Sunday Jan 18/16, birthing their pathetic failure to question Ms. Clinton on her remarks about the UFO/ET matter or about the possible FBI indictments – it appears the contrived denial in major US news media to face the fact that she did make these UFO/ET statements, once again has come into play in the same way they ignored John Podesta's public statements on ET Disclosure. They'll get the point soon if the clever Podesta has anything to do with it.  
This disingenuous posture on the part of NBC, and the likes of CBS and ABC, which leads them to patently ignore these matters, is a testament to their complicity and fatuous existence as provocateurs of mendacity and complicity and not news. 

[
Ed. Note

]
Toronto [ZNN] Momentum is growing in Washington DC amidst the stunning announcement by Democratic Presidential Candidate Hillary Clinton that she will investigate the UFO issue if elected President.
 Jennifer Harper of the Washington Times today published a new rendering of the Clinton statement on the UFO/ET matter and as she points out, international interest in Hillary Clinton's statements on UFOs is heating up. 
Harper writes, "In a casual conversation with the Conway Daily Sun, a local paper, Mrs. Clinton vowed, 'Yes, I'm going to get to the bottom of it.' She [Clinton] later added, 'I think we may already have been visited. We don't know for sure.' Mrs. Clinton also suggested that a future task force could be assembled to investigate Area 51, a top secret military installation in Nevada long rumored to have had dealings with UFOs." It does not get much more blunt than that, coming from a former US Secretary of State and now Presidential candidate. 
Hillary Clinton with Conway Daily Sun
reporter Daymond Steer
One can only speculate on why Clinton is taking such a bold stand on the UFO/ET matter just before the first major Primary in New Hampshire in February. The Clinton's connection to UFOs is a matter of history of which few are familiar.
Hillary Clinton's close association with Laurance S. Rockefeller regarding that philanthropist's demands of then President Bill Clinton to end UFO secrecy and her husband's public opinions on Extraterrestrials that surfaced on the Jimmy Kimmel Show, clearly demonstrate this is not the first time Ms. Clinton has come face to face with the UFO/ET issue. 
Even more perplexing, John Podesta former White House Chief of Staff under President Bill Clinton, who is Hillary Clinton's current campaign manager, has already made two publicly challenging and provocative statements aimed directly at the US government. At the Washington DC National Press Club in 2002 and 2003 he demanded that the US government tell the American people what it knows about UFOs. 
"It's time to open the books on questions that have remained in the dark, on the question of government investigations of UFOs. It's time to find out what the truth really is that's out there. We ought to do it, really, because it's right, because the American people, quite frankly, can handle the truth, and we ought to do it because it's the law."
Furthermore, in a now famous Tweet in March of 2015, Podesta also admitted his greatest failure while in the White House was that he did not achieve the release of UFO files. 
The confluence of these multiple and eerie converging lines of evidence during an increasingly derisive Presidential campaign appear to be setting the stage for a massive explosion of questions both on the campaign trail and internationally about why a 2016 Democratic Presidential Candidate – her campaign manager and her husband have now publicly engaged their previous and current interest in the UFO/ET matter. 
What will fellow Democrats and Donald Trump say about this turn of events spawned by the Clinton-Podesta triumvirate?
Jennifer Harper goes on to say, "It did not take long for the global media to pick up on the exchange. The British press in particular have seized upon the story, which also has a role for former President Bill Clinton – who joins his wife on the campaign trail this week – and former [Obama] White House adviser John Podesta."
It is common knowledge in Washington DC that what Hillary wants – Hillary gets… UFO Disclosure?
ZNN will continue to follow this story.
Bill Clinton, extraterrestrial life, Hillary Clinton, John Podesta, UFOs