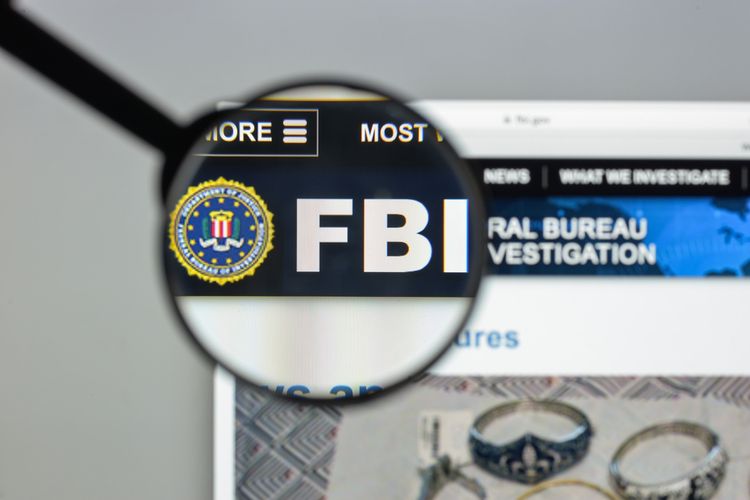 UFOs: "A Memorandum of Importance"
by Nick Redfern                  May 11, 2018                 (mysteriousuniverse.org)
• There is a document on the FBI's website, The Vault, entitled "A Memorandum of Importance" dated July 1947 and authored by someone who only identified him or herself as someone with "several university degrees and was formerly a university department head". It was declassified and released to the public in 1976.

• "This Memorandum is respectfully addressed to certain scientists of distinction to important aeronautical and military authorities, to a number of public officials and to a few publications…The writer has little expectation that anything of import will be accomplished by this gesture. The more fact that the data herein were obtained by so-called supernormal means is probably sufficient to insure its disregard by nearly all the persons addressed; nevertheless it seems a public duty to make it available."

• The source warns: "A very serious situation may develop at any time with regard to the 'flying saucers.' If one of these should be attacked, the attacking plane will almost certainly be destroyed. In the public mind this might create near panic and international suspicion. The principal data concerning these craft is now at hand and must be offered, no matter how fantastic and unintelligible it may seem to minds not previously instructed in thinking of this type."

• The memo's writer goes on to describe the UFOs and extraterrestrials controlling them (paraphrased in part): The ET's are human-like but larger, and their mission is peaceful. They come from an etheric planet which overlaps our own and is not perceptible to us. Their ET bodies and craft will automatically materialize when they lower their vibratory rate to that of our dense matter, and they will disappear from our vision the same way. They possess an energy ray that can easily disintegrate any attacking ship.

• The memo concludes: "We give information and warning, and can do no more. Let the newcomers be treated with every kindness."
I'm not entirely sure why, but just recently a 71-year-old statement on UFOs has been circulating here and there on the Net. It cropped up just a couple of days ago in the comments section of one of my Facebook posts. And it also popped up on the website of a radio show I was on recently. It's also a statement that has caused some confusion and outright mistakes. Basically, it's one person's theory on what is behind the UFO phenomenon. The writer makes a lot of controversial claims that take matters far away from the regular "nuts and bolts" aspect of Ufology. As for why some people have gotten all excited about it, there's no doubt that it's because the statement is available at the FBI's website, The Vault.
The statement at issue – titled "A Memorandum of Importance" – was prepared in early July 1947. And, as the writer noted: "This Memorandum is respectfully addressed to certain scientists of distinction to important aeronautical and military authorities, to a number of public officials and to a few publications." He or she continues: "The writer has little expectation that anything of import will be accomplished by this gesture. The more fact that the data herein were obtained by so-called supernormal means is probably sufficient to insure its disregard by nearly all the persons addressed; nevertheless it seems a public duty to make it available. (The present writer has several university degrees and was formerly a university department head)."
Our source warns: "A very serious situation may develop at any time with regard to the 'flying saucers.' If one of these should be attacked, the attacking plane will almost certainly be destroyed. In the public mind this might create near panic and international suspicion. The principal data concerning these craft is now at hand and must be offered, no matter how fantastic and unintelligible it may seem to minds not previously instructed in thinking of this type."
FAIR USE NOTICE: This page contains copyrighted material the use of which has not been specifically authorized by the copyright owner. ExoNews.org distributes this material for the purpose of news reporting, educational research, comment and criticism, constituting Fair Use under 17 U.S.C § 107. Please contact the Editor at ExoNews with any copyright issue.
FBI, flying saucers, The Vault
---
ExoNews Editor
Duke Brickhouse is a former trial lawyer and entertainment attorney who has refocused his life's work to exposing the truth of our subjugated planet and to help raise humanity's collective consciousness at this crucial moment in our planet's history, in order to break out of the dark and negative false reality that is preventing the natural development of our species, to put our planet on a path of love, light and harmony in preparation for our species' ascension to a fourth density, and to ultimately take our rightful place in the galactic community.
---