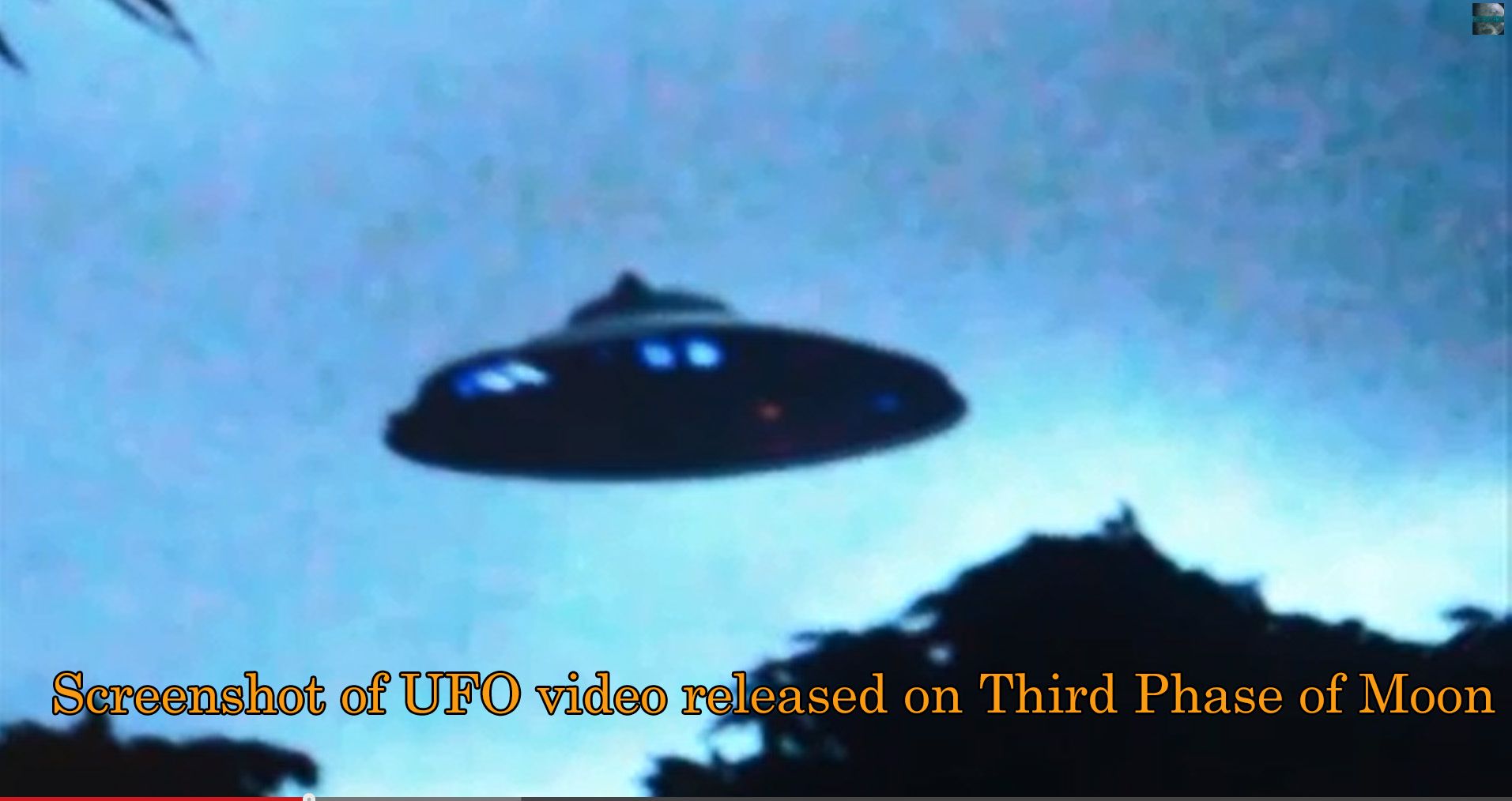 Video showing UFO up close may be genuine
The popular Third Phase of Moon Youtube channel today posted a 10 second video by a source who over the last month has released compelling video footage showing landed spacecraft and possible extraterrestrial occupants. According to Blake Cousins, founder of Third Phase of Moon which is based on the Big Island of Hawaii, the latest video appears to show an alien spacecraft. The source of the video, an alleged alien abductee called Ed, claims that the video is part of a collection taken by him dating as far back as 1976. The video shows an unmistakable saucer shaped UFO up close. While the quality of the video is grainy, it clearly is no conventional kind of aircraft. It is possible that the UFO is part of a classified military program, or a visiting extraterrestrial vehicle.
Little is publicly known about the source Ed who has been interviewed by Blake Cousins to discuss his experiences. Ed appeared sincere in explaining his decades long abduction experiences, and how he has taken photos and videos of extraterrestrial vehicles in remote rural locations. There is controversy over whether Ed's latest video is genuine or not, and whether Ed is who he claims to be given the little that is publicly known about him. In the modern digital age of photoshop and CGI, all alleged UFO videos need to be investigated closely, and their sources verified. Based on his video testimony, Ed appears to be a sincere source and this latest video may be genuine. If so, along with other videos released by Ed, this video may be powerful evidence that we are not alone.