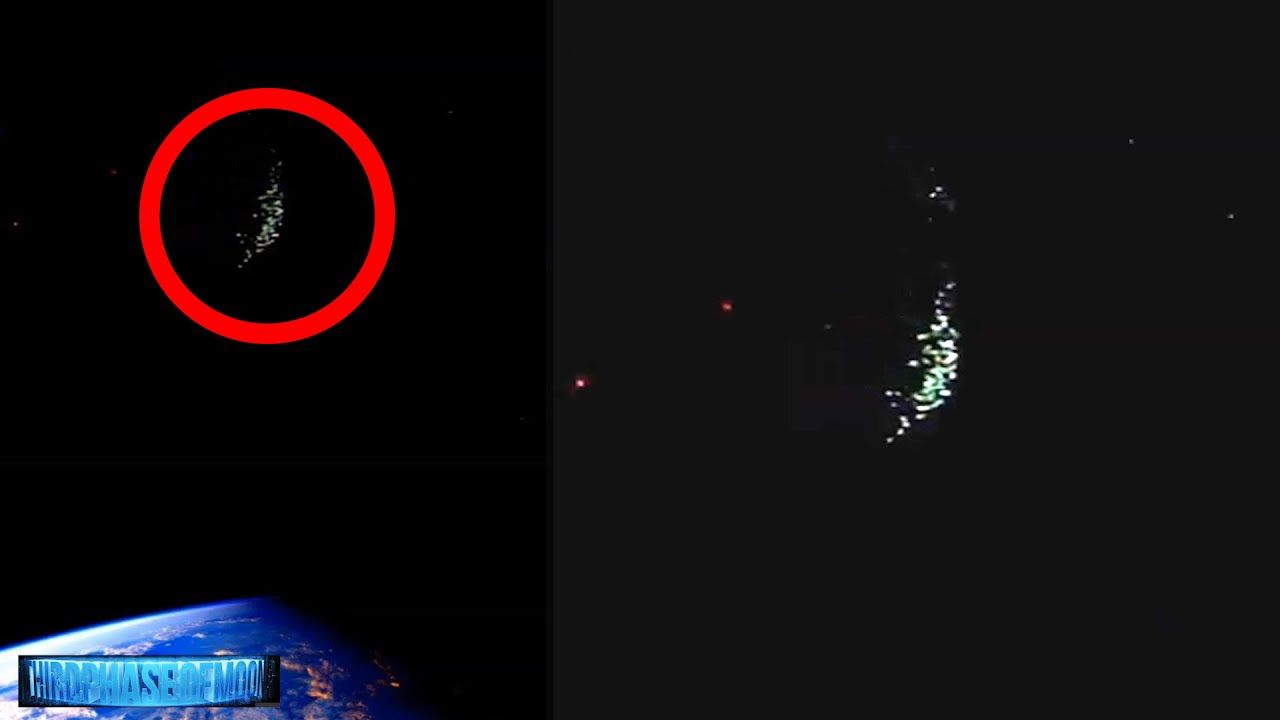 UFO Spotted On ISS Live Feed, NASA Immediately Cuts Away
Article by Dave Basner                       April 20, 2020                      (whoradio.iheart.com)
• While socially distancing at home, Blake Cousins who runs the YouTube channel 'ThirdPhaseOfMoon' sits at a computer all day watching NASA's live stream from the International Space Station. On April 19th, Cousins noticed a large object floating through space near the ISS, and that the NASA feed quickly cut away.
• The footage was filmed as the space station passed over South America. Some commenters were convinced this was something extraterrestrial. Others felt that it was just some space junk. NASA hasn't commented.
Staying at home has its downsides, but there are also some folks who take full advantage of the opportunity to sit at a computer all day without a boss looking over their shoulder. Some of them play games, others watch movies and some choose to view NASA's live streams from the International Space Station all day long.
Blake Cousins is one of those people and while watching the footage from the ISS yesterday, he saw something very strange – a UFO. Cousins, who runs the ThirdPhaseOfMoon YouTube channel, shared the clip of a large object floating through space and noted how NASA allegedly cut away from the shot after they noticed the odd scene unfolding in front of them.
10:15 minute NASA video of something moving past the ISS ('thirdphaseofmoon' YouTube)
FAIR USE NOTICE: This page contains copyrighted material the use of which has not been specifically authorized by the copyright owner. ExoNews.org distributes this material for the purpose of news reporting, educational research, comment and criticism, constituting Fair Use under 17 U.S.C § 107. Please contact the Editor at ExoNews with any copyright issue.
Blake Cousins, International Space Station, NASA, South America
---
ExoNews Editor
Duke Brickhouse is a former trial lawyer and entertainment attorney who has refocused his life's work to exposing the truth of our subjugated planet and to help raise humanity's collective consciousness at this crucial moment in our planet's history, in order to break out of the dark and negative false reality that is preventing the natural development of our species, to put our planet on a path of love, light and harmony in preparation for our species' ascension to a fourth density, and to ultimately take our rightful place in the galactic community.
---