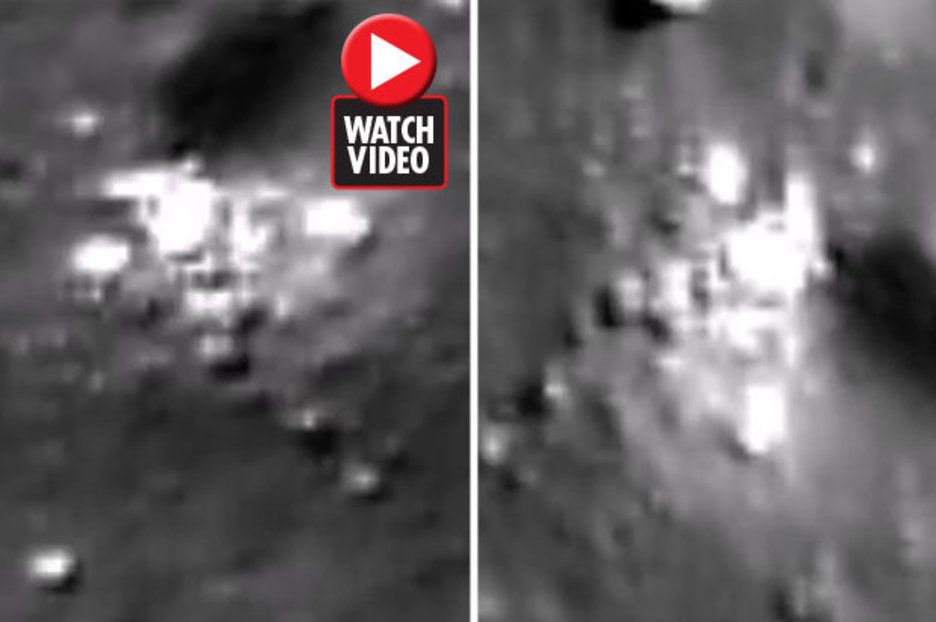 by Callum Hoare          March 27, 2018           (dailystar.co.uk)
A video posted on the YouTube channel 'streetcap1' on March 22, 2018 appears to show a cluster of buildings all lit up on the Moon's surface. (See 2:03 minute video below)
Some viewers believe that this is proof that NASA is hiding big secrets from the public. 
[Editor's Note] If you want to see some big secrets, check out the dark side of the Moon, which is said to be a veritable parking lot with numerous clusters of buildings including the main transportation hub used by various human and ET species known as the Lunar Operations Command (LOC)
In a video posted online, YouTube channel streetcap1 believed he had uncovered "NASA's biggest secret".
The footage shows what appears to be a collection of buildings within a small space on the moon's surface. 
Seeming to be alit, the video attempts to expose the structure.
It then pans across the empty ground, revealing other spots of rocky formations.
Uploaded last week, the clip has already racked up more than 8,000 hits. 
And viewers were convinced this is proof that space agency NASA is hiding big secrets from the public. 
One comment read: "Having a base on Mars would be NASA's biggest secret."
Another added: "Sure looks like structures to me…and I'm a skeptic."
And a third even claimed: "Looks like facilities on the moon. 'Incredible' doesn't do it justice. 
"What are they doing? Research?"
FAIR USE NOTICE: This page contains copyrighted material the use of which has not been specifically authorized by the copyright owner. ExoNews.org distributes this material for the purpose of news reporting, educational research, comment and criticism, constituting Fair Use under 17 U.S.C § 107. Please contact the Editor at ExoNews with any copyright issue.