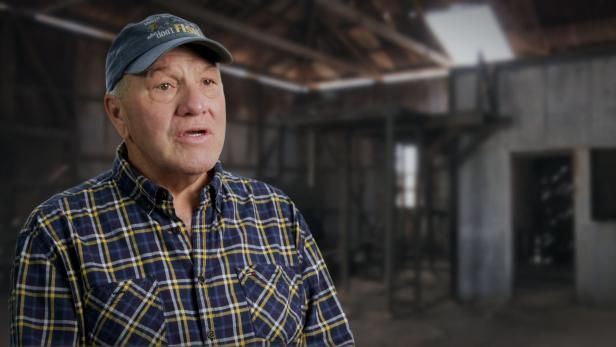 US 'Alien Abductee' Behind Biggest UFO Conspiracy to Reveal All Four Decades On
Article by Sofie Jackson                      August 4, 2019                      (dailystar.co.uk)
• On October 11, 1973, Calvin Parker (then 19, pictured above today) and his co-worker Charles Hickson (then 42) were fishing on the Pascagoula river in Pascagoula, Mississippi when they were accosted by a 30 foot long, egg-shaped craft, emitting flashing blue lights and a humming sound. The craft landed and some very creepy aliens exited. They were basically 'humanoid' but with grey, elephant-like skin, three-digit clawed hands, no eyes, and a slit for a mouth. They had rounded pads for feet, but they 'floated' rather than walked.
• The two men were taken aboard the UFO craft where they were "subjected to an examination" that was so terrifying they thought they would die. Afterward, they went to the local sheriff where Hickson passed a lie detector test. The sheriff ultimately believed the men's story. A historic plaque now stands at the sight were Calvin and Charles were abducted and returned. 'The Pascagoula Abduction' has since become one of the world's best-documented alien abduction cases. (see here for previous and more detailed ExoArticle)
• Charles Hickson has since died, but Calvin Parker retold his traumatic ordeal at a UFO conference in Pontefract, West Yorkshire, England on August 17th. Parker avoided the resulting media frenzy in 1973, but he now has a new book chronicling the event, titled: Pascagoula – The Closest Encounter. Says event organizer, Philip Mantle, "After this year [Parker] will not be speaking anywhere else and plans to retire to his houseboat and get back to a more peaceful life."
Calvin Parker was just 19 years old when he and co-worker Charles Hickson were allegedly set-upon by a UFO while out fishing in Pascagoula, US.
Both men reported their ordeal to the local Sheriff that night, on October 11, 1973.
Astonishingly, the sheriff believed their accounts, with Hickson even passing a lie-detector test, and the next day reporters from across the US raced to the area.
|
Unlike the stereotypical "flying saucer" UFO popularised in cartoons, the spaceship described by the men looked more egg-shaped in sketches detailing their claims.
The UFO they said they saw was also estimated to be a staggering 30ft long and accompanied by blue flashing lights and a buzzing sound.
Even worse, the creatures which allegedly abducted the pair were described as nightmarish, mumbling humanoids.
FAIR USE NOTICE: This page contains copyrighted material the use of which has not been specifically authorized by the copyright owner. ExoNews.org distributes this material for the purpose of news reporting, educational research, comment and criticism, constituting Fair Use under 17 U.S.C § 107. Please contact the Editor at ExoNews with any copyright issue.
'The Pascagoula Abduction', Calvin Parker, Charles Hickson, Pascagoula Mississippi, Philip Mantle, Pontefract West Yorkshire UK
---
ExoNews Editor
Duke Brickhouse is a former trial lawyer and entertainment attorney who has refocused his life's work to exposing the truth of our subjugated planet and to help raise humanity's collective consciousness at this crucial moment in our planet's history, in order to break out of the dark and negative false reality that is preventing the natural development of our species, to put our planet on a path of love, light and harmony in preparation for our species' ascension to a fourth density, and to ultimately take our rightful place in the galactic community.
---