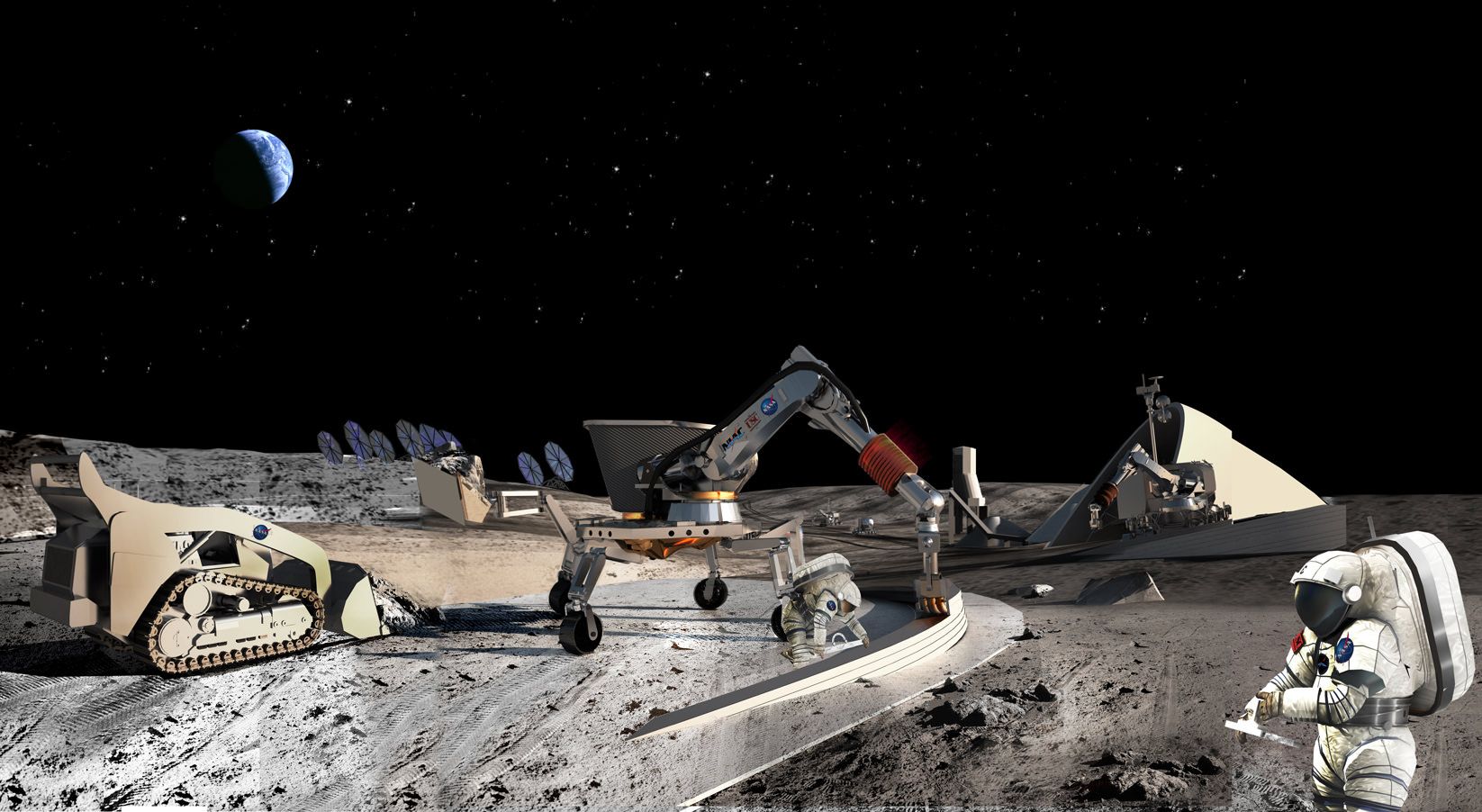 Article by Ciaran McGrath                           March 4, 2020                           (express.co.uk)
• Dominic Cummings oversees Britain's Strategic Defence and Security Review (SDSR) as a special adviser to PM Boris Johnson. To mark the 50th anniversary of Britain's Black Arrow rocket, which launched the UK into the space age, Cummings proposes that Britain consider "projects that could bootstrap new international institutions that help solve more general coordination problems such as the risk of accidental nuclear war." "The most obvious example of a project like this," said Cummings, "…is a manned international lunar base."
• Cummings referred to plans devised by George Mueller, a former associate administrator for NASA, who is credited for masterminding the Apollo missions that included a Moon base – plans that Cummings said had been "tragically abandoned" in the 1970s.
• Cummings has little faith in older institutions like the UN and the EU to deliver workable solutions to global coordination problems. He believes that such solutions will more likely emerge as byproducts of new, large projects such as developing and building a Moon base. Such a Moon base would stimulate basic science, create an infrastructure for space industrialization, and encourage cooperation between the great world powers. Says Cummings, "[S]hifting our industrial/psychological frontiers into space drastically reduces the chances of widespread destruction."
• Back in 1969, Mueller's plan was to establish a space station in lunar orbit as a mobile base. From there, a lunar craft would go back and forth from the orbiting station to the surface of the Moon, systematically exploring the surface. When they've found a suitable place, they will establish the lunar base there.
• In 2018, space entrepreneur Elon Musk tweeted that he planned to build a base on the Moon by 2028.
• US Vice President Mike Pence has called on NASA to build a space platform in lunar orbit and put American astronauts on the Moon's south pole within five years "by any means necessary".
• Last year, Jeff Bezos of the 'Blue Origin' space company announced his plan to transport people to a manned lunar base by 2024. To this end, his company is working on the 'Blue Moon', a robotic space cargo carrier and lander for making cargo deliveries to the Moon.
Today marks the 50th anniversary of the blast-off of Britain's Black Arrow rocket, launching the UK into the space age – and with 25 percent of the world's small telecommunications satellites currently build in Britain, the potential is plain for all to see. Mr Cummings, who is overseeing a wide-ranging Strategic Defence and Security Review (SDSR) outlined his ideas in a blog published last June, less than a month before he was appointed Boris Johnson's special adviser.
He wrote: "We need to consider projects that could bootstrap new international institutions that help solve more general coordination problems such as the risk of accidental nuclear war.
"The most obvious example of a project like this I can think of is a manned international lunar base which would be useful for a) basic science, b) the practical purposes of building urgently needed near-Earth infrastructure for space industrialisation, and c) to force the creation of new practical international institutions for cooperation between Great Powers."
Mr Cummings referred to plans devised by George Mueller, NASA's former associate administrator, and the man widely credited with masterminding the Apollo missions, for precisely such a base – plans which Mr Cummings said had been "tragically abandoned" in the 1970s.
Mr Cummings, who was campaign director for Vote Leave, had little faith in Brussels to deliver workable solutions.
He said: "The old institutions like the UN and EU – built on early 20th Century assumptions about the performance of centralised bureaucracies – are incapable of solving global coordination problems.
"It seems to me more likely that institutions with qualities we need are much more likely to eme
FAIR USE NOTICE: This page contains copyrighted material the use of which has not been specifically authorized by the copyright owner. ExoNews.org distributes this material for the purpose of news reporting, educational research, comment and criticism, constituting Fair Use under 17 U.S.C § 107. Please contact the Editor at ExoNews with any copyright issue.