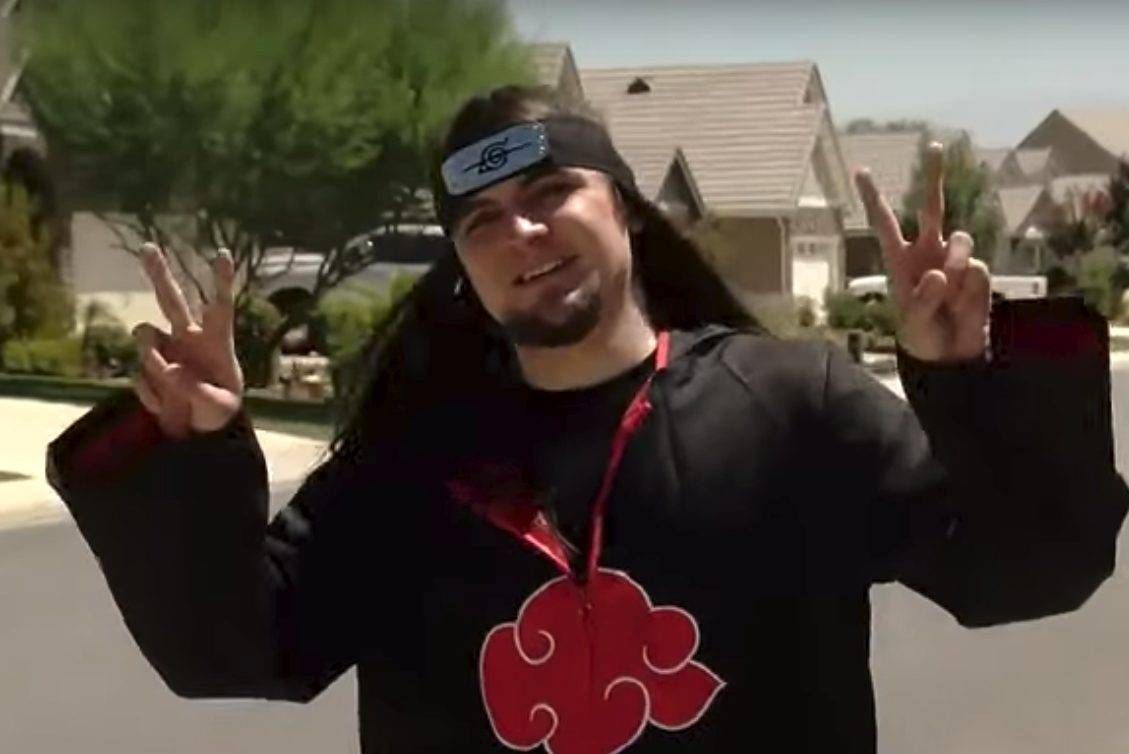 Article by Hannah Knowles                    September 10, 2019                     (washingtonpost.com)
• When "Storm Area 51 – They Can't Stop All of Us" post got over 2 million Facebook responses, the original organizer, 21 year-old Matty Roberts (pictured above), turned it into a music festival in neighboring Lincoln County, Nevada called "Alienstock" for September 20-22nd. Then Frank DiMaggio stepped up to plan a competing music festival in nearby Nye County called "Peacestock 51".

• But Nye County denied a permit for the Peacestock 51 event. So DiMaggio partnered with Roberts to make Alienstock, centered in Rachel, Nevada, a success. Although the county asked for state emergency support to accommodate the potentially hundreds of thousands of people, the organizers assured the public that this would not be another Fyre Festival (the May 2017 Bahamas festival that left visitors stranded and led to a fraud conviction for the organizer).

• When DiMaggio arrived in Rachel to meet with the third organizing partner, Connie West, the owner of the 'Little A'Le'Inn' in Rachel, he quickly deemed the event 'beyond help'. DiMaggio says that West, who was handling most of the logistics for the event, became increasingly evasive about her preparations. West, in turn, accused DiMaggio and Roberts of betraying her after she's confirmed the musical performers, paid for security and medical services, and sold 2,400 campsites. Other preparations include 130 portable toilets and additional police officers to support more than 250 first responders from state and local government.

• But DiMaggio and Roberts say they have seen no proof of any preparations made by West. Says Roberts, "There's no safety or security that can really be promised." Calling the event a potential "humanitarian disaster," Roberts has pulled his name and support from the event.

• West still plans to go ahead with the event in Rachel. In a tearful interview with Action 13 News, West said Alienstock is still on. But the townspeople in Rachel are not surprised at the falling out. They have been dubious about the Storm Area 51 phenomenon from the start. The town's website declares, in red lettering, the outcome was "just as we had predicted."

• Roberts believes that anyone going to Rachel will find a "pretty sad affair with no bands, very little infrastructure and a lot of unhappy campers." But if people do want to come to Nevada for a gathering, Roberts suggests that they go to Las Vegas for an "Area 51 Celebration" that is scheduled at a downtown events center for September 19th. Roberts himself may even attend the Las Vegas affair.
When the college student behind the online sensation "Storm Area 51" announced plans for an alien festival out in the Nevada desert, organizers tried to fend off worries that thousands of people would overwhelm the resources of a tiny town without a store or gas station.
Or, as they put it to The Washington Post: This is not Fyre Festival 2.0.
But that was before a public falling-out between organizers made the weird story of the Area 51 craze even weirder, months after the meteoric rise of a joke Facebook event that got more than 2 million to say they'd raid a secretive Air Force base for rumored extraterrestrials. Dueling accusations of dishonesty and sabotage have derailed "Alienstock" — a Woodstock for alien watchers — which creator Matty Roberts promoted as alternative programming to any plans to storm the base on Sept. 20 despite officials' warnings.
With just over a week to go until the event, Roberts and the host town's website are both comparing Alienstock to the Fyre Festival, which was supposed to be held in April and May of 2017 in the Bahamas but became synonymous with "epic failure" and led to a fraud conviction. Roberts has pulled his name and support from the three-day gathering in Rachel, Nev., but the owner of a motel in the town who had signed up as a partner plans to go ahead.
"There's no safety or security that can really be promised," Roberts told The Post on Tuesday, calling the event a potential "humanitarian disaster." "I didn't feel comfortable with inviting even my friends and family out to this event, let alone these thousands of strangers."
For Roberts, it all fell apart unexpectedly. But the town of Rachel — where residents were reportedly less than pleased with the "Storm Area 51" media swarm — has expressed less surprise.
The outcome was "just as we had predicted," the town's website declares in red lettering. Officials in two counties prepared earlier to declare emergencies, unsure how many people might descend on rural Nevada.
FAIR USE NOTICE: This page contains copyrighted material the use of which has not been specifically authorized by the copyright owner. ExoNews.org distributes this material for the purpose of news reporting, educational research, comment and criticism, constituting Fair Use under 17 U.S.C § 107. Please contact the Editor at ExoNews with any copyright issue.