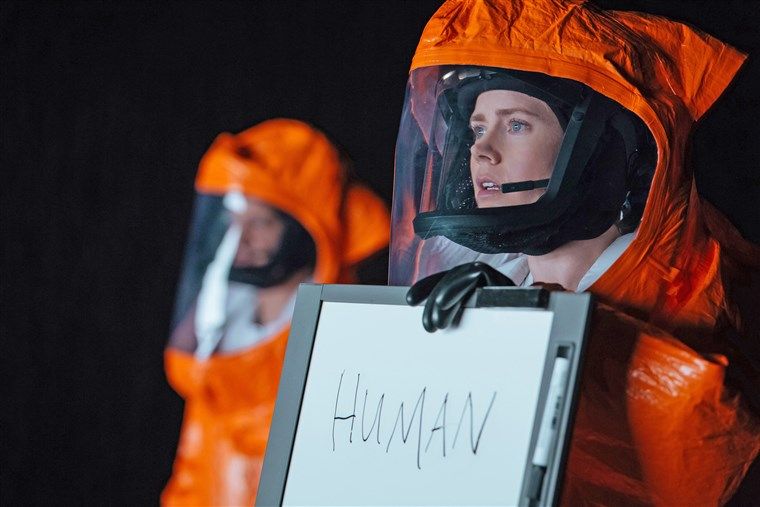 by Greg O'Shalae              July 4, 2018                (hiddenremote.com)
• With the October 2017 discovery of the cigar-shaped "asteroid" from another star named Oumuamua, cruising through our solar system, and the December 2017 release by the US Navy video of a "tic tac" shaped UFO off of San Diego and similar videos released in March of 2018, it appears that extraterrestrials are already here. An episode of The History Channel's Ancient Aliens (S13 E3, aired May 11, 2018) addresses the question of how we should attempt to communicate with them.
• The International Academy of Aeronautics, an informal "study group" endorsed by SETI (the Search for Extraterrestrial Intelligence) has adopted a written set of communications protocols called the "Declaration of Principles Concerning the Conduct of the Search for Extraterrestrial Intelligence". This non-binding set of guidelines for extraterrestrial communication emphasizes process transparency, third party verification, full media disclosure, and submission of findings made to the International Astronomical Union.
• Ancient Aliens suggests that we avoid welcoming parties, international squabbles over who will represent the Earth, and wholesale integration of alien beings into our society.
• The Brookings Report (as usual) advocates releasing information slowly to culturally acclimate the population and avoid widespread paranoia.
• In 1977, the Voyager 1 probe contained "the golden record" which set forth the story of humanity in glowing terms for any extraterrestrial with a golden record player.
• [Editor's Note] – It is apparent that there is no official representative body or protocol for communicating with extraterrestrial beings. When the time comes, might I suggest that the world turn to Dr Michael Salla and the thirteen years' worth of study on the subject by the distinguished members of the Exopolitics Institute to form an initial delegation to represent the interests of humanity on Earth in negotiations with extraterrestrial civilizations.
What if aliens visit Earth? Indeed, what if they have already visited? Ancient Aliens explores this concept and links multiple data sources to the conclusion.
Additionally, Ancient Aliens discusses multiple possibilities for future contact. Theoretically, how should humanity interact with aliens? As space exploration continues, this is a subject humanity will have to discuss.
Have aliens visited our planet?
If you're a frequent watcher of Ancient Aliens, you know the answer to visitation is the same as the age old "Does a bear defecate in the woods"-question. A discovery less than a year ago has propagated this belief.
On October 19, 2017, at the Haleakala Observatory in Maui, a mysterious cigar-shaped object traveling at high speed was detected with a massive telescope and technology that takes a astrophysics Ph.D. to figure out. The object had a unique hyperbolic trajectory like none other, seemingly moving too fast for gravity to force the typical circular or elliptical orbit. It was determined that, for the first time ever, an asteroid entered our solar system from a different star system. It was named Oumuamua, which is Hawaiian for "scout."
Some leaders in the field – like Avi Loeb, theoretical physicist and Professor of Science at Harvard University – have suggested the ideal shape/environment for an extraterrestrial vessel would be an elongated cylinder not unlike Oumuamua. The classification (i.e. asteroid or comet) of the object, however, has since been debated. Of course, many of the Ancient Aliens crew suggest a third alternative:
The Alien Protocols theory.
The good folks at SETI were very interested in Oumuamua, and have reignited the conversation about how humans should communicate with aliens when we are contacted. Furthermore, the International Academy of Aeronautics, an informal collection of people who deliberated in 1989 on a response to alien visitation, published the "Declaration of Principles Concerning the Conduct of the Search for Extraterrestrial Intelligence."
Since the aforementioned document is not legally binding, which government or scientific community should communicate with aliens? Ancient Aliens suggests the decision and plans have already been made, and they exist deep in the bowels of government obstruction and obfuscation.
FAIR USE NOTICE: This page contains copyrighted material the use of which has not been specifically authorized by the copyright owner. ExoNews.org distributes this material for the purpose of news reporting, educational research, comment and criticism, constituting Fair Use under 17 U.S.C § 107. Please contact the Editor at ExoNews with any copyright issue.