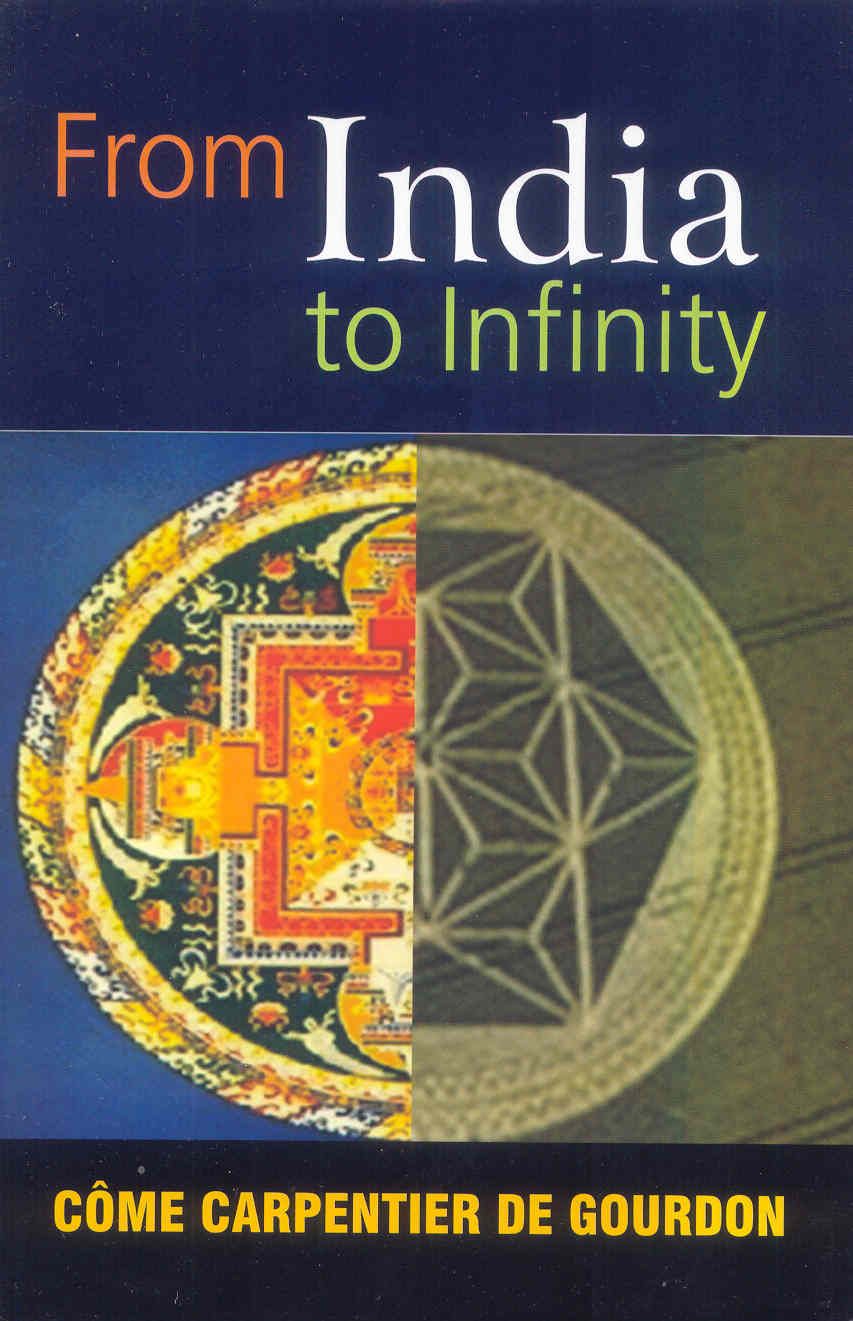 From India to Infinity
by Come Carpentier de Gourdon
The meeting attended by a large number of scholars, journalists and intellectuals (at India International Centre, New Delhi on April 18th, 2012),was opened by the chairman of Har-Anand Publlishers, Mr. Narendra Kumar Goel who asked the author of the book to make some introductory comments.
Mr Come Carpentier proceeded to outline four important themes discussed in the book:
1-India's legacy as an eminent member of a Pan-Eurasian civilization whose origins go back at least ten thousand years and which used to be called "Indo-European" or "Aryan" but is now more accurately identified as "Eurasian" (J. Greenberg), "Paleolithic continuity" (Allinei), "Nostratic" (Holger Pedersen) or even "Anatolian" (Colin Renfrew). Sanskrit is the most complete and elaborate surviving language from that advanced very widespread and culturally rich continental civilization which gathered many different ethnic populations.
There is a great deal of evidence that such a civilization was pluralistic, inclusive and open. As its main heir enjoying uninterrupted continuity with it India has always displayed the same features and as such it provides both a platform for inter-religious and inter-national unity but also reconciles many apparently contradictory antonyms such as monotheism and polytheism, order and chaos, finite and infinity etc…
2-The scientific knowledge acquired and preserved from ancient times in India has acquired new relevance with the rise of the "new sciences" such as quantum physics, epigenetic biology, astrophysics and cybernetics which are testing and confirming some of its precepts and conclusions.
3-Politically India is seen as a potential ally but also as a challenge by the still hegemonic western, mostly Anglo-Saxon empire whose ideological basis is Judeo-Christian and which fears India's intellectual and spiritual otherness that keep it outside the dominant materialistic-consumerist-reductionist paradigm. India's traditional approach to scientific inquiry is similar to the method practiced by Leonardo da Vinci and escapes the institutional dogmatism that characterizes the contemporary scientific establishment.
4-India's ancient cosmology is also finding increasingly solid support in the new vision of the universe which is emerging out of "ufological" observation and research as presented in the science of Exopolitics. Instead of being a closed system surrounded by a dead and inanimate universe, the Earth is found to be an open living planet in constant interaction with the living, biologically thriving surrounding cosmos, inhabited by many species, some of which must necessarily be far more advanced than ours. We are compelled to review our notions about mankind's place and the structure of the world in the light of the evidence gathered in this field.
Three scholars had been invited to comment.  The first one, Dr Oscar Pujol, an eminent Sanskrit and Indological scholar from Spain who is the director of the Cervantes Institute in New Delhi (Spanish National Cultural Centre) gave a fairly detailed account of the book which he described as "mind boggling" and "refreshing" at the same time. He dwelt on the new scientific vision proposed by the book and in particular, on the notion that "Super-Human", possibly extraterrestrial or extra-dimensional forms of intelligence are interacting with mankind in a more or less covert or surreptitious way to help us gain and take advantage of technologies which have the potential of saving both mankind and the planet from the grave crises that are engulfing them and threatening their survival. He hailed the optimism of that vision and commended the author's willingness to brave official and academic rejection by openly discussing the theme of "aliens". Dr Pujol concluded by saying that the western enlightenment anthropocentric approach, as opposed to the Indian traditional "biocentric" vision was technically "asuric" (demonic) because it subordinated the whole to a part. He applauded the author's proposal for a synthesis between insight and experimentation, between knowledge and wisdom and between tradition and innovation, defined as "Cosmosophy" and meant to provide solutions to global issues.
The second discussant, Prof. Bharat Gupt, retired from Delhi University, Founder Trustee of the International Forum for India's Heritage  expatiated further on the theme and pointed out that as an Indian scholar he was fully at home with the concept of various inhabited worlds and of many types of semi-divine and divine beings and also with the notion of cyclical time space. He acknowledged the growing evidence of Secret Government and military related R&D programs in certain countries presented in the book, about UFO-related matters and called for another Armand Assange to find and release secret documents on the matter. He also emphasized the need for scholars both in India and abroad to undertake research into those neglected aspects of traditional scholarship instead of only arguing the same tired old ethnological, linguistic or social controversies.
The third commentator, Prof. Lokesh Chandra, one of the world's foremost authorities on Buddhist literature, art and philosophy and the Director of the International Academy of Indian Culture, continued in the same vein by pointing out that the concept of many dimensions and many universes is an inherent part of Indian cosmological and physical models and that the Hindu-Buddhist worldview is always open, indefinite, evolving and expanding. He pointed out that one of the universe's names in Sanskrit which means "brahmanda" or "the expanding egg". That notion of constant movement and evolution is quite different from the "Semitic" definitive and closed description of the world from beginning to end, as the book FROM INDIA TO INFINITY argues and Lokesh Chandra suggested that the authoritative faith-based profession of monotheism had opened a rift between religion and empirical reality from which Hinduism and Buddhism are both immune, at least at the metaphysical level. He ended by saying that he wished "All Indians would read this book" to understand the importance of their won heritage and the role they should play in the modern age.
Among the audience, one of the world's most famed scientists and scientific policy-makers Prof. MGK Menon, ex-Chairman of the India International Centre who was minister of Science and Technology in India., President of the National Academy of Sciences, Director of the Tata Institute of Fundamental Research and Chairman of the Board of Governors of the Indian Institute of Technology and played many roles in global organizations, (he is currently a member of the Pontifical Academy of Sciences and a Fellow of the Royal Society (UK) was highly appreciative of this discussion and expressed the wish that more such intellectual debates could be held. His positive general response to the exopolitical theme is to be noted. He also happens to be an uncle of the powerful National Security Adviser (NSA) of India, Dr. SS Menon.
In the question and answer session that concluded the evening no one questioned or doubted the exopolitical thesis and the underlying evidence for it. All in all, it was a very successful and well received introduction of the exopolitical theme to a sophisticated but generally uninformed audience.
Come Carpentier, exopolitics, from india to infinity, india, India International Centre, ufo