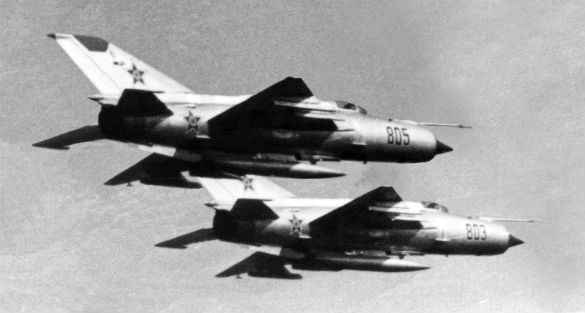 by Alejandro Rojas             August 23, 2017                (OpenMinds.tv)
• In January and February 1975, Yugoslav Air Force fighter jets encountered a multicolored glowing orb over the former Yugoslavia
• "It was attracting attention on purpose," speculated Yugoslav Air Force General Zvonimir Jurjevic
• Many pilots saw it although it did not show up on radar
• The Yugoslav Air Force along with Soviet MiGs hunted the orb
• Military and commercial aviation professionals typically avoid reporting UFOs due to ridicule
On several occasions in 1975, Yugoslav Air Force jets saw a strange multi-colored glowing orb, but every time they tried to investigate, it would outrun their jet fighters. Finally, after failed attempts to get a closer look, and facing ridicule for reporting the incidents, they chose to ignore it.
This is according to General Zvonimir Jurjevic, former commander of the Air Force and Air Defense of Yugoslavia. The story was first revealed in 2011 in a book on the 172 Aviation Regiment, which was lead by Jujevic. He recently discussed the UFO encounters again in an interview with Sputnik International.
According to Jujevic the UFO encounters began in January, 1975 and lasted for several days. Every night, 50 minutes after take off, he would see the object.
"The object looked like a glowing orb, very well visible, maybe ten times lighter than the brightest star at that moment," Jurjevic told Sputnik International. "Color constantly changed: white, yellow, light red, orange, again white, and so on. It appeared from nowhere, unexpectedly."
"It was attracting attention on purpose," Jurjevic speculated.
Jurjevic was not the only one to see the object, many of the pilots in his regiment also reported it. However, it never turned up on radar.
FAIR USE NOTICE: This page contains copyrighted material the use of which has not been specifically authorized by the copyright owner. ExoNews.org distributes this material for the purpose of news reporting, educational research, comment and criticism, constituting Fair Use under 17 U.S.C § 107. Please contact the Editor at ExoNews with any copyright issue.