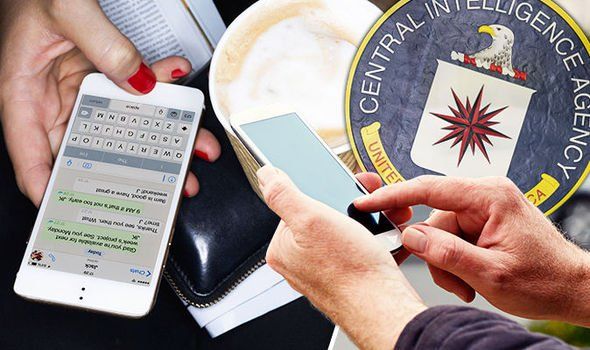 by Kaalee Brown                September 17, 2017                        (collective-evolution.com)
• The CIA's investment capital firm In-Q-Tel funds the start-up for innovative tech companies.
• In-Q-Tel is funded through the government's secret $50B+ "black budget" slush fund.
• Are we relieved or worried that the CIA has all of this advanced technology spyware?
The CIA has its own investment capital firm called "In-Q-Tel," and it's been funding innovative tech firms for years. This is both good news and bad. One the one hand, it allows the CIA to invest in technologies they deem useful for the intelligence community; however, some of these technologies are a little creepy when it comes to personal space and privacy.
In-Q-Tel has the ability to reach deep into the pockets of the U.S. government's Black Budget, which is pretty hefty given that the Washington Post reported that a staggering $52.6 billion was set aside for Black Budget operations in fiscal year 2013. If you're unfamiliar with the Black Budget program, that's not very surprising; the entire point of the program is to keep these funds and the programs within it top secret.
Though these investments are much smaller than the total Black Budget spendings, amounting from somewhere between $500K and $2 million per investment as per a 2005 story in Washington Post, they're still strategic contributions made in hopes of using the technology in the future.
Here's a list of 14 firms the CIA has funded:
1. Cylance (malware detection)
2. Orbital (intricate searches of satellite images)
3. Cyphy (spy drones)
4. BlueLine Grid (highly secure communications platform)
5. Atlas Wearables (fitness trackers)
6. Fuel3d (handheld 3-D scanning devices)
7. MindMeld (applies voice command to any device or appliance)
8. SnapDNA (analyzes DNA in minutes, no lab)
9. Sonitus (communications device inside the mouth)
10. Palantir (interconnects tons of data from the CIA, NSA, and other intelligence agencies)
11. BBN Technologies (supplied the military with high-tech gadgets since 1948)
12. Keyhole (extremely advanced 3D mapping, they invented Google Earth)
13. Basis Technology (analyzes and translates foreign documents)
14. Oculis Labs (computer screens that only respond to a certain user)
VIEW ENTIRE ARTICLE AND EXPANDED DESCRIPTIONS OF THE FOURTEEN COMPANIES
FAIR USE NOTICE: This page contains copyrighted material the use of which has not been specifically authorized by the copyright owner. ExoNews.org distributes this material for the purpose of news reporting, educational research, comment and criticism, constituting Fair Use under 17 U.S.C § 107. Please contact the Editor at ExoNews with any copyright issue.