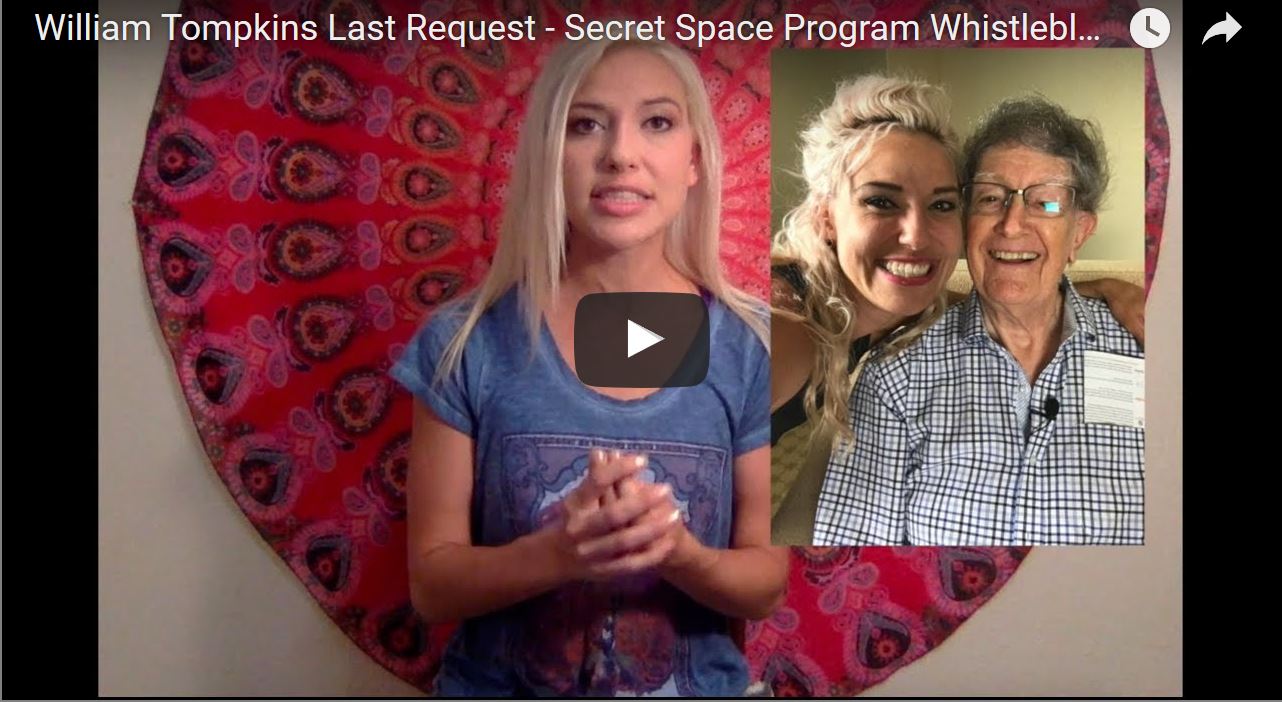 Video – William Tompkins Last Request – Secret Space Program Whistleblower
Teresa Yanaros from Divine Frequency discusses William Tompkins last request concerning full disclosure, and the disclosure impact of strong women and other figures from the UFOlogy/exopolitics community. Tompkins transitioned on the morning of the full solar eclipse on August 21, 2017.
Note from Teresa about William Tompkins:
He was such a kind hearted man with a hugely important message for the world. It was his mission to bring about disclosure on this planet. In this video, I reflect on experiences and community, and discuss how we WILL continually and relentlessly move toward illumination of the darkness.
secret space programs, US Navy, William Tompkins
---
ExoNews Editor
Duke Brickhouse is a former trial lawyer and entertainment attorney who has refocused his life's work to exposing the truth of our subjugated planet and to help raise humanity's collective consciousness at this crucial moment in our planet's history, in order to break out of the dark and negative false reality that is preventing the natural development of our species, to put our planet on a path of love, light and harmony in preparation for our species' ascension to a fourth density, and to ultimately take our rightful place in the galactic community.
---