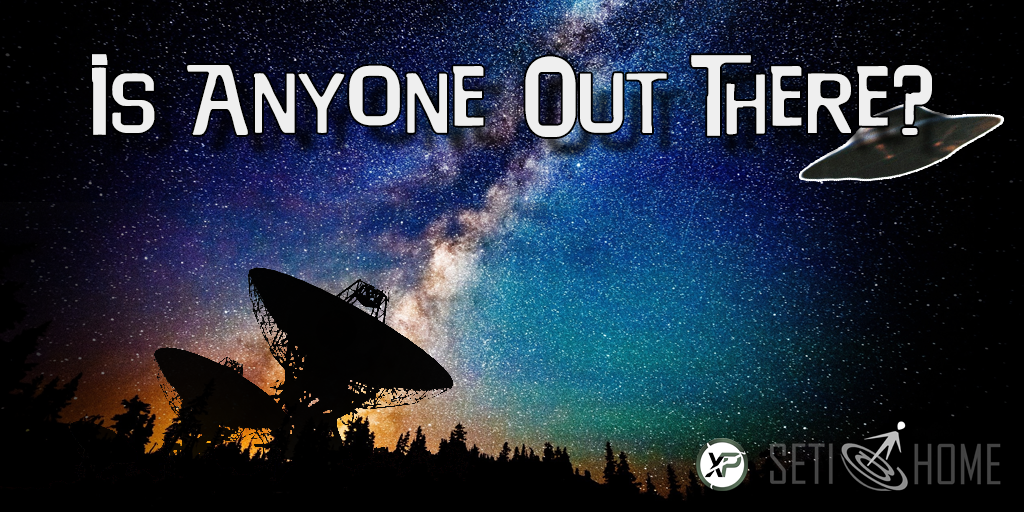 The Order of the Dolphin: SETI's Secret Origin Story
by John Wenz                October 10, 2018                     (discovermagazine.com)
• In 1960, Harvard PhD Frank Drake and his colleagues decided that rather than using the Green Bank Observatory in West Virginia to determine the surface temperature of Venus or the radiation belts of Jupiter, they'd train it on two nearby stars to listen for signs of life from intelligent extraterrestrials. This was the beginning of the modern Search for Extraterrestrial Intelligence, or SETI.

• In the meantime, physician/philosopher John Lilly was trying to communicate with earth-bound intelligences. From apes to elephants to pig to octopus, these creatures seem to possess intelligent self-awareness. He found that the most intelligent were the dolphins and whales. Lilly also saw the experiments as a way to help efforts to contact extraterrestrial aliens. If we can crack the code of dolphin language, we might have a shot at decoding other alien communication.

• In 1961, a group of scientists met at green Bank to discuss the search for alien intelligence. They included Drake and Lilly, radio expert Dana Atchley, biochemist Melvin Calvin, optical astronomer Su-Shu Huang, computing pioneer Barney Oliver, Russian radio astronomer Otto Struve, and a young Carl Sagan. To begin with they wanted to get an idea of how many ET's were possibly out there. They came up with what is no referred to as 'The Drake Equation'.

• Lilly used this meeting to tell his colleagues about his dolphin research, pointing out that the dolphin's brain was actually larger and more complex than the human brain. The dolphin was clearly an intelligent being. Lilly even heard signs of language and empathy in recordings of the dolphins.

• But after this 1961 meeting, Lilly began introducing substances such as ketamine and LSD in his research to assist in communicating with dolphins. Drake and some other scientists began to distance themselves from Lilly's dolphin research, calling it "poor science" and "unreliable". As a result, Lilly's work has tainted subsequent attempts to understand the intelligence of dolphins.

• Still, this episode in the history scientific research spawned the SETI research of today. More resources than ever are pouring into SETI efforts, thanks in part to a $100 million project from Russian billionaire Yuri Milner called Breakthrough Listen. As we search for intelligent aliens in 'habitable zones', we also may discover life that existed in Mars's past, or currently on the moons Enceladus, Europa, Titan or Triton.

• [Editor's Note]   The advances in our knowledge of intelligent extraterrestrial life that we will see in the near future, and indeed, the existence of extraterrestrials on and around our own planet, will make these initial scientific explorations trivial, if not irrelevant. We are on the brink of an entirely new and exciting exo-scientific age.
In 1961, when UFOs were all the rage, a group of top scientific minds met in secret at a rural observatory in West Virginia. At the time, the Green Bank Observatory was the biggest, baddest telescope in the burgeoning practice of radio astronomy. While the list of meeting attendees now reads like a who's who of the era's luminaries, the reason they gathered covertly was because of the taboo nature of their topic of discussion. These scientists wanted to find, and talk to, aliens. They didn't know it, but they were about to launch the modern Search for Extraterrestrial Intelligence, or SETI.
SETI First Steps
Let's back up a moment. In 1958, a newly minted Harvard PhD named Frank Drake came to Green Bank. Usually he sought out typical radio astronomy targets — the Van Allen Belts around Earth, say, or the surface temperature of Venus, or the radiation belts of Jupiter.
But one day in 1960, Drake and his colleagues instead tuned into two nearby stars, Tau Ceti and Epsilon Eridani. Their goal was simple: they were alien hunting, hoping to hear radio communications originating from intelligent extraterrestrials.
UFOs were popular then, but Drake's research was legitimate, one of the first dedicated scientific searches for aliens. Drake had been spurred on by Giuseppe Cocconi and Philip Morrison, who the previous year had co-authored a Nature paper with the provocative title "Searching for Interstellar Communications." It remains a foundational SETI text.
Much to Drake's surprise, his team actually heard something in those first few experiments. Unfortunately, it ended up being just a high altitude plane. Project Ozma, as the research was called (after L Frank Baum's fictional monarch of Oz), was both the first SETI experiment and the first SETI false alarm.
"We had failed to detect a genuine alien signal, it was true, but we had succeeded in demonstrating that searching was a feasible, and even reasonable, thing to do," Drake wrote in his book Is Anyone Out There?, co-written with science writer Dava Sobel.
Talking to Dolphins
While Drake was launching some of the first SETI programs, John Lilly — a physician, philosopher, writer and inventor — was attempting to communicate with his own alien intelligence. He just wasn't looking quite as far.
Humans are, in fact, surrounded by intelligence. Our fellow great apes understand the rudiments of language, and seem to possess highly organized social structures, tool-making skills and self-awareness. Creatures literally great and small — elephants and crows — have many of these qualities as well. (Alas, the pig is also remarkably intelligent; your bacon was likely self aware.)
Intelligent life isn't isolated to land, either. The octopus brain is one of the most remarkable on Earth, and its close cousin, the cuttlefish, is no slouch either. But the superstars of the sea, to most humans, are marine mammals, especially dolphins and whales.
FAIR USE NOTICE: This page contains copyrighted material the use of which has not been specifically authorized by the copyright owner. ExoNews.org distributes this material for the purpose of news reporting, educational research, comment and criticism, constituting Fair Use under 17 U.S.C § 107. Please contact the Editor at ExoNews with any copyright issue.
Breakthrough Listen, Carl Sagan, Dana Atchley, dolphins, Frank Drake, Green Bank Observatory, John Lilly, Melvin Calvin, Search for Extraterrestrial Intelligence (SETI), Su-Shu Huang, the Drake equation, Yuri Milner
---
ExoNews Editor
Duke Brickhouse is a former trial lawyer and entertainment attorney who has refocused his life's work to exposing the truth of our subjugated planet and to help raise humanity's collective consciousness at this crucial moment in our planet's history, in order to break out of the dark and negative false reality that is preventing the natural development of our species, to put our planet on a path of love, light and harmony in preparation for our species' ascension to a fourth density, and to ultimately take our rightful place in the galactic community.
---